House Cleaning Service In Fenham Longbenton Hebburn Newburn.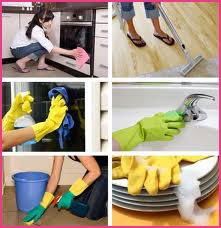 Sophie's Fenham house cleaning services offers professional domestic home cleaning services near you. Our cleaning company undertake all aspects of housekeeping and cleaning of residential homes. Call us now for prices and a quick free quote.
Sophie's Domestic House Cleaning service offer professional, efficient and cost effective home cleaning services such as end of tenancy cleaning, after builders clean and one off spring cleaning.
Fenham home clean case study.
It was a Tuesday when a call came through from a lady who wondered if we could help to give her elderly mother's home a thorough clean. Mrs C.'s mother was in her 91st year, and although she was still bright and living independently in her own property, keeping it clean had rather got on top of her, even with a cleaner coming in for a couple of hours each week.
Mrs C. asked us what our hourly rate was. We were able to tell her that we didn't have one for a one off full clean. We give an estimate for each job we're asked to do and except in the most exceptional of circumstances, that is exactly how much you'll pay when we've finished the job.
This job was a particularly sensitive one since Mrs C.'s mother was not keen on disturbance of any kind, quite understandable at her age. So her daughter had persuaded her mother to come and stay at her house for one night so that she'd be out of her own flat for one entire day.
In fact, calling it a flat is a bit of an understatement – it was in fact an exceptionally spacious luxury apartment with two bedrooms, one with an en suite bathroom. From Mrs C.'s description, the property needed a deep clean.
Although the regular cleaner kept things clean and tidy on the surface, she didn't have the time to move furniture so that a thorough job could be done. Mrs C.s mother, her daughter explained, wouldn't have been keen on that anyway.
In the absence of Mrs C.'s mother we arrived at the property at 8 am and we were able to get to work immediately. As the job involved moving furniture in the reception room and the bedrooms, we had two of our staff there for the day.
Although this property wasn't a big job a lot of time was spend clearing things away to clean and move things around as Mrs C.s mother did like to hoard absolutely anything. Once we pulled out furniture and cleaned behind, we pushed this back and started by clearing and cleaning the furniture room by room so we could place everything back in its correct place. All woodwork , doors, windows and furniture was cleaned then we gave a thorough clean to the floors the kitchen was the biggest job as each cupboard was full to the brim and covered in cobwebs however by the time we complete the clean the property was left feeling new again.
By 5 pm we had the apartment in a pristine condition. We had made sure that the lady's possessions and furnishings were all in exactly the place where we'd found them. The only difference in the apartment was that it was much, much cleaner.
Mrs C. was profuse in her thanks and told us that her mother was delighted with the results of our hard work. Once again, we were more than happy to have another satisfied client on our books.
Related Posts