House Cleaning Service In Gosforth Wallsend Ryton Tynemouth Whickham.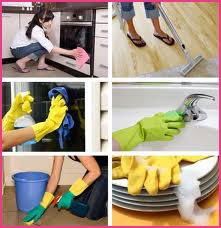 Sophie's Gosforth house cleaning services offers professional domestic home cleaning services near you. Our cleaning company undertake all aspects of housekeeping and cleaning of residential homes. Call us now for prices and a quick free quote.
Sophie's Domestic House Cleaning service offer professional, efficient and cost effective home cleaning services such as end of tenancy cleaning, after builders clean and one off spring cleaning.
Gosforth home clean case study.
Nowadays, if you're renting a flat you'll usually be asked for quite a substantial deposit, sometimes as much as two month's rent in advance. And while most landlords are perfectly fair at the end of a tenancy and will pay the deposit back, there are those that will quibble over every little thing in an effort to keep back some of the initial deposit.
The young couple who contacted us were just about to terminate their tenancy because they were about to move to a different city. But they'd heard rumours that their landlord had a bit of a history of being a bit tricky when it came to getting your deposit back. The young couple wanted us to do a complete clean for them to minimise any opportunity for the landlord to claim that they hadn't left the property in a perfect state.
We told them we'd be happy to oblige. We agreed a price for the job, which was a lot less than the amount they could potentially have lost if the land lord had withheld their deposit. In those circumstances, the couple were more than happy to give us the go-ahead.
Our staff member got there at 9 am on the agreed day and our clients let her in before they went off to work. It was a two-bed apartment in a modern block that was just a couple of years old. This was a reasonably small job by our standards so there was just the one of us to complete this assignment.
The clients had drawn our attention to a couple of stains, one on the carpet and another on the sofa so our cleaner dealt with them first, successfully making them disappear. We have a very wide experience of dealing with stains on soft furnishings and floor coverings and in most cases we can get rid of them altogether.
The kitchen was rather grubby due to the couple frying a lot of there food, our cleaner gave a full deep clean to all tiles, inside and outside cupboards, work tops, doors, all wood work, windows and a oven clean. Thankfully the property was empty which made this a lot easier to give it the dep clean it needed. Once we complete the clean there was no longer that sticky residue on any surface and the kitchen tiles were gleaming.
Our cleaner then went on to give the rest of the apartment a very through deep clean. When our clients arrived back from work, they told us that the flat was actually looking rather better than it had done when they'd moved in. They were delighted. And they contacted us a couple of weeks later to say that the landlord, somewhat grudgingly, had repaid their deposit in full. Our fee had been excellent value for money!
Related Posts