House Cleaning Service In Heaton Brunswick Denton Burn Westerhope.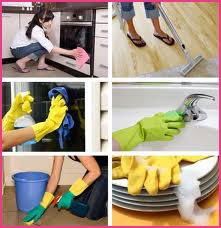 Sophie's Heaton house cleaning services offers professional domestic home cleaning services near you. Our cleaning company undertake all aspects of housekeeping and cleaning of residential homes. Call us now for prices and a quick free quote.
Sophie's Domestic House Cleaning service offer professional, efficient and cost effective home cleaning services such as end of tenancy cleaning, after builders clean and one off spring cleaning.
Heaton home clean case study.
We often work with buy-to-let landlords. These come in all shapes and sizes from quite large commercial organisations through to individuals who may have just one or two apartments or houses that they rent out.
This case actually involves an elderly man who had just one house that he was renting out. Mr Douglas was a retired widower who rented out a three-bedroomed semi-detached house in one of the city's leafy suburbs. Obviously, we don't pry into our client's private finances but Mr Douglas himself had told us when he'd used us previously that the income from this single apartment was very important to him as he had only a limited pension.
We'd cleaned his flat, which had three bedrooms, a couple of times before between tenants, a service that we often provide to our clients. But then he called us one afternoon and even over the phone it was easy to tell that the poor man was quite upset.
He told us that he'd just regained possession of the apartment after the previous tenants, a young couple with one child had left. He'd had endless problems with them he said.
And what he'd found once he got inside had deeply shocked him. His tenants had left the furnished, three-bedroom property in a disgraceful state. Furniture and crockery were broken. And the apartment was in a filthy state.
The landlord had organised the removal of damaged items himself. But there still remained the desperate need for a complete deep clean of the flat from top to bottom.
We agreed with Mr Douglas that we would do the job the very next day since he was very anxious to get new tenants in. As we've said, the income from his rental was an important part of his budget. We met Mr Douglas early the next morning at the apartment and it was indeed in an appalling state. Because he wanted a fast job we decided to put three cleaners on to it which would mean we could finish in just a single day.
We focused on the bathroom and kitchen as these rooms do take the longest and this kitchen in particular had ground in food inside cupboards, all surfaces covered and ground onto the floor also. We scrubbed every cupboard as much as we could without making any damages which we did successfully and done the same with the rest of the kitchen, we did use heavy cleaning products to help us out a little but after we complete the clean, we washed down all areas again to remove any cleaning residue and give it a sparkle.
It certainly was a hard day's work, but we had it finished by 6 o'clock. Mr Douglas was really grateful at how fast we'd worked and with the results we'd produced. He was able to let the flat out again in a matter of days. Mr Douglas was amazed that we managed to get his property looking how it was before.
Related Posts