House Cleaning Service In Kingston Park Seaton Delaval Long Benton.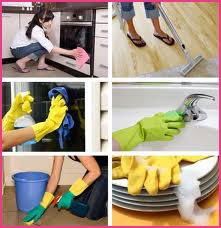 Sophie's Kingston Park house cleaning services offers professional domestic home cleaning services near you. Our cleaning company undertake all aspects of housekeeping and cleaning of residential homes. Call us now for prices and a quick free quote.
Sophie's Domestic House Cleaning service offer professional, efficient and cost effective home cleaning services such as end of tenancy cleaning, after builders clean and one off spring cleaning.
Kingston Park home clean case study.
Some of our clients are busy people who don't have the time for thorough cleaning but for whatever reason don't want to employ a regular cleaner. Susan B. was one such client. She had a high-powered job in advertising and worked incredibly long hours. Email's, smartphones and Skype meant that she sometimes felt she was constantly at work.
She called us one Thursday afternoon with a hint of desperation in her voice. Her mother was coming to stay that very weekend. Miss B. had been promising herself that she would get round to the cleaning before her arrival, but it just hadn't happened.
She wondered if we could give her apartment a thorough once-over at such extremely short notice. It was Thursday now and her mother was due at around 7 on Friday evening. We took her details over the phone. She was a single lady living in a rather smart apartment in the centre of town. It was quite a new block and she had bought one of the three-bedroom units. She explained that one of the bedrooms was her study and one was the spare room where her mother would be staying.
From the size of the flat and the fact that she said it was just a case of doing a once-over but a thorough clean throughout, we were happy to tell her that we could start the job early the next morning. We'd be finished in the afternoon giving plenty of leeway before her mother arrived.
We arrived at 8:30 am just as Miss B. was leaving for work. We reassured her that this job would be no problem for us. The property had wooden floors throughout therefore there was no intense cleaning needed. Every surface in the house, and all the ornaments were cleaned and dusted. We vacuumed all cobwebs first then started to pull out furniture to give everywhere a thorough clean behind and underneath. Miss B. didn't want inside her cupboards included in her clean however we did ensure that all cupboard doors inside and out were cleaned and on tops of the cupboards. The floors were hard floors however they had been neglected and had a lot of sticky residue around therefore we thought it would be best to steam clean all floors and they came up like new. We'd actually finished by 3 in the afternoon.
Miss B. told us that her mother had been very pleasantly surprised by how spick and span her apartment was. And she apologised for not telling her mother who had actually been responsible for this!
Related Posts