House Cleaning Service In Seaton Delaval Heaton Jesmond Ponteland Blyth.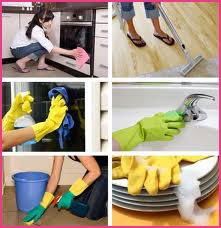 Sophie's Seaton Delaval house cleaning services offers professional domestic home cleaning services near you. Our cleaning company undertake all aspects of housekeeping and cleaning of residential homes. Call us now for prices and a quick free quote.
Sophie's Domestic House Cleaning service offer professional, efficient and cost effective home cleaning services such as end of tenancy cleaning, after builders clean and one off spring cleaning.
Seaton Delaval home clean case study.
The onset of spring is, of course, the traditional time of year to do a full clean of your home. All the jobs that might have been overlooked with the normal weekly cleaning routine need to be attended to. Furniture needs to be pulled out from the walls, underbed spaces need to be cleared and everything from light fittings to the cooker hood need to be given a through going over.
So many people today just don't have the time to do that really thorough clean up. Back in the day, when fewer women worked it might have been the job of the housewife. But those days are long gone and few women have that sort of time on their hands with the competing demands of child care, job and house work – even if the man does do his share. And, sadly, that's all too often not the case.
That was the situation that Mrs Shirley T. was in. She was desperately keen for a full spring clean of her house but she knew that realistically as a mother of three children with a full-time job, she just wasn't going to have the time to fit it in herself.
We were happy to take this job on even although there were some time restrictions. Normally, we would have expected a team of two cleaners to have managed this four-bedroom, three storey house in one long day, from something like 7 in the morning to the early evening. But Mrs T's children were all of school age and so we had to work around their schedule. That meant phasing the job over two days because we'd only be able to work from 9 in the morning until 4 in the afternoon when the children were out of the house at school.
This property wasn't a big job and had no major issues within the cleaning this was just a very dusty property therefore the ladies started at the top of the property and worked their way down with a full dust, deep clean of all woodwork, dusting and polishing furniture and to clean all windows. We completed the clean in one day however we returned the second day to complete the carpet cleaning as this would need time to dry also before the family arrived back home.
That wasn't a problem for us – we're always willing to be flexible and to adapt our working pattern to the needs of the client. And our ladies worked hard so that they actually finished the house from top to bottom by 2 pm on the second day.
Mrs T was delighted and asked if she could book us again for the next spring clean. Naturally, we were happy to oblige.
Related Posts