House Cleaning Service In West Denton Long Benton Heaton Jesmond.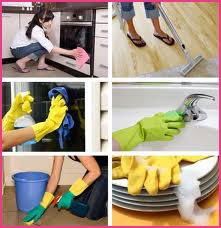 Sophie's West Denton house cleaning services offers professional domestic home cleaning services near you. Our cleaning company undertake all aspects of housekeeping and cleaning of residential homes. Call us now for prices and a quick free quote.
Sophie's Domestic House Cleaning service offer professional, efficient and cost effective home cleaning services such as end of tenancy cleaning, after builders clean and one off spring cleaning.
West Denton home clean case study.
Sometimes your house just gets into a state that makes you feel like you'll never be able to get on top of things. This is especially true when a couple both have fulltime jobs combined with children to look after. If you're in that situation, you'll know that all too often the day just doesn't seem to have enough hours to get everything done.
Mrs Hesketh was just such a lady. Her husband had a high-powered job with the local council while she worked full-time as a solicitor. They had three children aged 3, 6 and 10 and that meant they had so much on their plates that giving the house a deep clean just wasn't possible. They actually had a regular cleaner but she came in for only a few hours a week and only had time to do the bare minimum.
So when spring came round, Mrs Hesketh got in touch with us to ask how long a through spring clean would take on her four-bedroomed detached house, and importantly how much it would cost. With our years of experience in the domestic cleaning business we were able to tell her over the phone that two of our cleaners would be able to do the job in one day. That came as a pleasant surprise to her as did the very reasonable price we were able to quote to her.
As half-term was coming up and the family were planning to take a few days' break in the countryside, she wondered if we'd be able to do the job while they were away. That was no problem for us and in fact would allow us to get on with the job without having to worry about disturbing their busy family routine.
When the appointed day came, we got to the house at 9 a.m. and set to work, having picked the keys up from Mrs Hesketh a couple of days earlier. We gave the bedrooms a complete clean first and pulled out all furniture to get behind and under then put everything back into their original place before moving to the hallways and a deep clean of the bathroom including all tiles and their jacuzzi bath. The jacuzzi bath wasn't the easiest to clean as inside the rings had a lot of mould and mildew inside but we left them to soak before moving down to the ground floor where we scrubbed out the kitchen and thoroughly cleaned the living and dining rooms.
We then went back to the bathroom and by this time our cleaning solution had removed most of the mould and mildew we then scrubbed with our specialised brushes and gave it a blast to remove any leftover muck. The job was completed by just after 5 p.m.
The Heskeths got back a day later and they couldn't have been more pleased with the spring clean we'd done for them.
Related Posts