House Cleaning Service In Wideopen Westerhope Fenham Gosforth.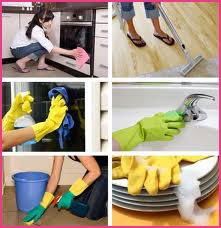 Sophie's Wideopen house cleaning services offers professional domestic home cleaning services near you. Our cleaning company undertake all aspects of housekeeping and cleaning of residential homes. Call us now for prices and a quick free quote.
Sophie's Domestic House Cleaning service offer professional, efficient and cost effective home cleaning services such as end of tenancy cleaning, after builders clean and one off spring cleaning.
Wideopen home clean case study.
You read these stories in the papers about parents going away on holiday, leaving their teenage children in charge of the family home. The unfortunate punch line is that the teenager decides to throw a party and one of his or her friends goes and puts it on Facebook and other social media. The result is that a huge crowd of strangers show up and trash the house. Well, this is one of those stories.
Mr and Mrs Simpson (names changed to protect the guilty teenager!) went off to an idyllic Greek island for a well-earned holiday. When they returned, their house looked as if it had been invaded by a marauding gang of Medieval Vikings. Mrs Simpson was clearly on the verge of tears when she called us to ask if we could put everything to rights for her.
We sent a senior staff member round that morning to assess the situation. The home was a handsome four-bedded property in one of the city's better areas. Apparently the police had to break the party up in the end.
Inside the house, the devastation was as bad as Mrs Simpson had told us over the phone, if not worse. The kitchen was in a terrible state with various foodstuffs and unidentified liquids spread across the floor, the work surfaces, the stove top and even the walls.
The living room wasn't much better, with some horrible stains on the carpet and furniture empty bottles and cans everywhere, including behind the sofas. The bedrooms and bathrooms had also been comprehensively trashed.
We were able to get a team round to the house first thing the next morning. They set to work with bin bags collecting all the debris. Without going into too much detail, some of the waste that had been deposited around the house was extremely unpleasant to say the least, but our staff were up to the task.
Once we removed all rubbish we then started to clean up all spillages and dirt, not only did we carry out the after party clean but we were asked to complete a full spring clean to the property in areas that were not effected.
After a good day's work, Mrs Simpson's house was restored to a clean state. Unfortunately there was nothing we could do about the broken furniture, but at least the home was now as clean as it possibly could be. Mrs Simpson was amazed by what we had achieved in such a short time and couldn't praise us enough. And here's hoping that the Simpson teenager had learnt his lesson!
Related Posts