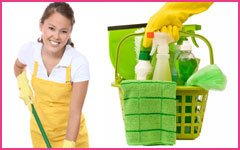 We offer reliable and quick end of tenancy cleaning service, specialising in end of tenancy cleaning for all tenants and Landlords all over the North East. All we need is 24-hours notice to organise the end of tenancy cleaning for you.
Please CLICK HERE to see a full list of our services
Read what our customers say HERE
We cover all areas in Northumberland, Tyneside, Gateshead, Sunderland, Scottish Borders, Teesside & Cumbria.
DIY end of tenancy cleaning
End of tenancy cleaning is nowadays a very important component of any residential tenancy in the North East. With the demand for letting regularly outstripping supply, it is imperative that tenants ensure they minimise any chances of being duped by greedy and unscrupulous landlords while processing deposit refunds.
Please ensure that you do the following in relation to the end of the tenancy cleaning:
1) Read your tenancy contract in relation to the wording concerning cleaning. A domestic clean is very different to a professional clean. So if you entered the property in a domestically cleaned condition then you need to leave it in the same condition. A professional clean is more expensive than domestic cleaning.
2) Assuming you entered a professionally cleaned flat, please instruct a good cleaning company to undertake this cleaning for you. As a rule of thumb, please get 2 -3 quotes and ensure that you explain to them the flat /house needs to be professionally cleaned.
In broad context, professional end of tenancy clean should ensure the following:
a) Cleaning of all areas of the flat with no rubbish or any left over. The flat should be ready for occupation for the next tenant.
b) All appliances including ovens, microwave, extractor fans, refrigerators, freezers, washing machine, and dishwashers need to be cleaned.
c) The toilet and bathroom should also be thoroughly cleaned with no sign of mould, grime or soiling. If there was mould at the start of the tenancy, then ensure that this was adequately documented so that you aren't blamed.
The carpets and the floor also needs to be hoovered, you do not necessarily need to get the carpets shampooed, unless you know that you have left a stain. This also applies for all sofas and furnishings.
Related Posts