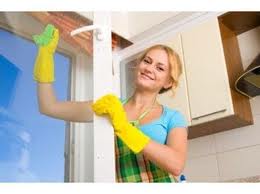 Specialists in full house cleans (from one off cleans, move cleans, sales and rentals, builders and spring cleans to bespoke professional cleaning for carpets, upholstery, curtains, windows, ovens) we understand the key requirements of the job: a thorough and reliable cleaning service, every single time:
Please CLICK HERE to see a full list of our cleaning services
Read what our customers say HERE
We cover all areas in Northumberland, Tyneside, Gateshead, Sunderland, Scottish Borders, Teesside & Cumbria.
Some of these general cleaning tips might be useful to ensure your house clean and fresh.
1. Only clean the dirty spots
To save time, energy and money, clean only the dirty spots. Sometimes it will even lengthen your stuffs' life. For example, if you clean the carpet too often, it will make the carpet looks worn faster.
2. Clean up the mess
Unnecessary ornaments tend to be dusty easily. Only use the ornaments you really like. Store the rest in the storeroom. You could rotate them every now and then if you prefer. Just think how much time you can save by not dusting and washing them every week.
3. Save time and energy
Prepare small handcart to store all cleaning products (including paper towel and small, thick, smooth and high absorber cloth) in it. That way, you do not have to go back and forth to take the cleaning products. If you use a vacuum cleaner, consider using long extension cord so you do not have to keep plug and unplugging the cord each time you clean a room (Be carefull not to trip over the cord though 🙂 ).
4. Prepare laundry basket or miscellaneous box
Pick up anything from floor, table, bed, and so on then put them in the basket. Check them out. If you still need them, keep them and store them at the proper place. Otherwise, throw, donate or sell them away.
5. Bring the garbage bag along when you clean the house instead of going outside to clean up the duster every time, clean them inside the garbage bag, then throw it away after you finish.
6. Clean the dirt as soon as possible
If you always clean the dirty part while you do other things, by the end of the week, you do not have to clean too much.
Hang the clothes on hangers. It looks neater than if you put the clothes on the chair.
Wash the dishes every time you finish eating instead of leaving them in the sink for a long time.
Clean your shoes on the doormat every time you enter the house. Even better, put the shoe-rack near the entrance to put your shoes and wear home slippers afterwards to have cleaner house.
7. Do multiple tasks in a time
For example, you could clean up the kitchen while waiting the water is full in the sink.
8. Ask for help!
No reason why only one person in charge of household chores (unless you stay on your own). Consider asking your family members to lend their hands. Some of the benefits are:
You could use your time more efficiently and effectively.
You could teach your kids (if you have ones) about having responsibilities.
You will have more quality time with your family.
And as a bonus, you could have more time to pursue your hobbies or even earn some additional income while doing so. Find out here about how to earn additional income while pursuing your hobbies.
Related Posts