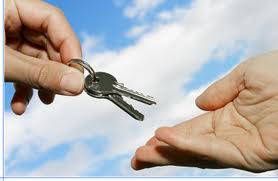 Sophie's Moving In Or Out Cleaning Service In The North East: Moving is stressful enough without the hassle of worrying about cleaning your old home before you leave, and then cleaning your new home when you arrive! Let us do the cleaning for you so that you can concentrate on making your new house your home: 
Please CLICK HERE to see a full list of our cleaning services
Read what our customers say HERE
We cover all areas in Northumberland, Tyneside, Gateshead, Sunderland, Scottish Borders, County Durham, Teesside & Cumbria.
Sophie's Cleaning Tips
Move in or out clean
With the stress bearing down on you, after a full day of moving all of your worldly possessions from one house to another, the last thing you want to find is your new home in need of a serious clean. Covered in dust, grime and the remnants of a Labrador could very well leave you feeling close to that dreaded breaking point. The anger builds inside as you remember the hours and hours of cleaning and scrubbing you did to leave the home you were vacating in a fresh and welcoming state for its new tenants, and now you're going to have to do it all over again.
Sounds horrid doesn't it, its bad enough moving into a new home with its unfamiliar smells but you don't need someone else's dirt too. So why not save yourself a lot of time as well as a huge amount of stress and opt for a Move in or Out Clean. Providing hardworking cleaners, we can come into your new home and scrub each and every inch before you've stepped a foot inside.
Cleaning appliances, carpets and upholstery as well as every surface there is, we'll leave your new home scrubbed, steamed and polished, ready for you to step in and sit down with that well deserved cup of tea, and no more fear of finding someone else's choice of shower gel in your bathroom. For an even easier and smoother move, we can do the same to your previous house too, once you've moved your things out, giving you the peace of mind as well as saving you the stress and hassle.
And all that's left for you to do is to decide whether you'll have those biscuits that were conveniently packed at the top of the miscellaneous box with another cuppa before you start unpacking again.
Related Posts