House Cleaning Service In Denton Burn Whitley Bay Blaydon South Shields Sunniside.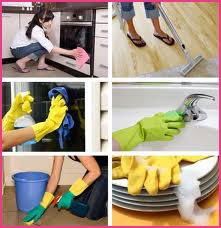 Sophie's Denton Burn house cleaning services offers professional domestic home cleaning services near you. Our cleaning company undertake all aspects of housekeeping and cleaning of residential homes. Call us now for prices and a quick free quote.
Sophie's Domestic House Cleaning service offer professional, efficient and cost effective home cleaning services such as end of tenancy cleaning, after builders clean and one off spring cleaning.
Denton Burn home clean case study.
One of the services we're asked to provide from time to time is a deep clean before someone moves into a new property. One client got in touch to ask us for this service after she and her husband had bought a handsome Victorian house with five bedrooms in one of the city's most desirable suburbs.
Although the couple were planning to re-decorate the house throughout, they wanted to be able to move in immediately as they'd already sold their previous home. There would be several months before they'd be in a position to get the house done up in the way they wanted it, and they needed a thorough clean to take them through that interim period.
The new house had been emptied of furniture and effects but it was in quite an unclean condition. The two bathrooms and the kitchen were in a bit of a state. The living rooms and the bedrooms were quite dusty, the carpets were in a rather a poor way, and, judging from the cobwebs, the house had more than its fair share of spiders in residence.
The couple emphasised that they wanted to move into their new home as soon as possible since they were currently living in a rented flat. There really wasn't space for the two of them and their two young children, plus they were paying out a considerable amount of money in rent. We were able to tell them that we could start on the job the day after we'd first spoken to them which came as a big relief to them.
We decided to put three of our staff on to this job. Because the house was currently empty, there would be plenty of space to work and with three cleaners we would be able to complete the job in just one day. We knew that was important to the clients since, as we've seen, they were keen to move in as soon as possible.
We started on the top floor and worked our way down. The bedrooms were very dusty and needed to have a full hoover before starting the clean as this would just re settle around the property, so we vacuumed all surfaces, woodwork and all cobwebs. We thoroughly washed down all surfaces, so each room was nice and fresh and left all floors and carpets until we were ready to move down to the bottom floor. The floors were all steam cleaned. When moving down to the bottom floor we had came to face a few problems with insect infestations, we immediately rang the customer to explain however advised her we were able to provide some solution to get rid of this once cleaned up. We completely cleaned this are first before giving each room downstairs a thorough clean and returned to check no other insects had returned which thankfully they hadn't so we put down some solution that have them not returning.
In the event, after an early 8 am start we'd completed the work by 5 pm that afternoon. The clients came round to inspect our handiwork and were more than pleased with the results we'd achieved. They'd now be able to get their furniture and move into their new home within a matter of days. Both of them – and their children – couldn't wait to get into their new home.
Related Posts