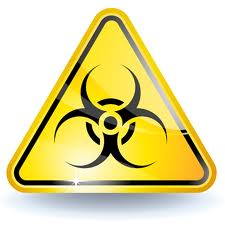 Sophie's Cleaning Company offer a wide range of service using specialised equipment and cleaning products that are APA-registered hospital disinfectant and are effective against Coronavirus (COVID-19), MRSA, NOROVIRUS, Influenza (including Swine Flu).

We have invested in the latest sanitizing equipment to ensure we are able to deliver a high quality sanitize and decontamination service. A decontamination clean is to disinfect all surfaces and help prevent a risk of infection. We are highly trained and will be using specialist equipment to carry out this service.

We will carry out a complete decontamination fogging service to sanitise all surface and this will kill 99.9% of all viruses, germs and bacteria that may be on these surfaces. We wont just leave your property after the fogging we will fully disinfect and clean all areas also.

If you require more information regarding our sanitizing cleaning service please contact us.

Protect your staff and family. This is not a general clean. You can help prevent the disease in your workplace and home.

We cover a large area for our specialist cleaning service and some of these are-

Newcastle upon Tyne, Sunderland, Washington, Darlington, Carlisle and many more. Click the link below to see more areas we cover.