House Cleaning Service In Brunswick Westerhope Cramlington Gosforth.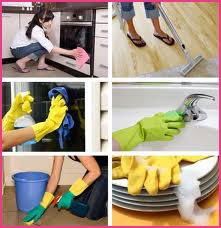 Sophie's Brunswick house cleaning services offers professional domestic home cleaning services near you. Our cleaning company undertake all aspects of housekeeping and cleaning of residential homes. Call us now for prices and a quick free quote.
Sophie's Domestic House Cleaning service offer professional, efficient and cost effective home cleaning services such as end of tenancy cleaning, after builders clean and one off spring cleaning.
Brunswick home clean case study.
One of the specialist services we're happy to offer is green cleaning. In fact, in all of our work, we are conscious of being environmentally friendly but for clients who request it we can offer a completely green clean.
One client was particularly keen to use this service because she had a young child who was prone to a range of allergies. The little boy had previously had adverse symptoms from run-of-the-mill cleaning fluids and so Mrs. G was especially anxious that he shouldn't be exposed to anything that he might have a bad reaction to.
Mrs G. was also very keen to avoid those cleaning fluids and materials that contained chemicals which could be dangerous. She especially asked us not to use anything in her home that might have a risk of causing cancer or contained anything that had been identified as a neuro-toxin.
The job she had asked us to do was a deep clean of her home. Her son was especially sensitive to dust which had a tendency to bring on his asthma, so it was very important to her that her home was as clean as it possibly could be. And who could blame her.
Mrs G.'s home was three-bedroomed modern property with two storeys just outside the city, set in pretty gardens. She agreed that we should come in on Monday morning at 8 am so that we could get an early start with the aim of finishing the job in a single day. And, of course, we'd agreed that we'd do the job using products with no chemical toxins. The products would also be environmentally friendly in the widest possible sense with recyclable packaging.
We got to work, taking extra care to get into every nook and cranny so that the home would be as free of dust as physically possible. By the end of the afternoon we had the property absolutely gleaming, and all without using any potentially harmful chemicals.
Mrs G. was very pleased with our green service and said she wouldn't hesitate to recommend it to others.
Related Posts