House Cleaning Service In Long Benton Wideopen Kingston Park Ponteland.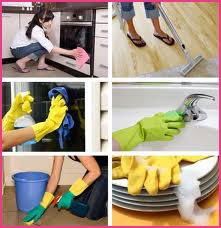 Sophie's Long Benton house cleaning services offers professional domestic home cleaning services near you. Our cleaning company undertake all aspects of housekeeping and cleaning of residential homes. Call us now for prices and a quick free quote.
Sophie's Domestic House Cleaning service offer professional, efficient and cost effective home cleaning services such as end of tenancy cleaning, after builders clean and one off spring cleaning.
Long Benton home clean case study.
Nowadays, increasing numbers of people are conscious of their impact on our planet's environment. We make every effort to ensure that we work in the greenest way possible and when clients are especially concerned we can provide a service that keeps any harmful chemicals to an absolute minimum.
In one case a client called to say the she and her family, her husband and three children under 10, were about to move into their dream home in countryside just outside the city. It was a five-bedroomed house with extensive gardens.
Although it was a beautiful house, it had been unoccupied for some time and at one point it had been broken into by people who'd left the property in a very poor state. The property required a really deep clean. But the client was very concerned that the house should be cleaned in a way that had absolute minimal environmental impact. She was also concerned that her children would not be exposed to any chemical residues that might be left behind by the cleaning process.
And it's unfortunately true that some cleaning materials contain chemicals which are scary to say the least. We were able to reassure our client that we could provide a service which while still offering excellent standards of cleanliness would avoid using the harmful chemicals that so many cleaning fluids contain.
As this was quite a large property and potentially quite an extensive job, we advised the client that it would be best for us to come and inspect the house before assessing how long the job would take and how many staff we would need. These factors are of course relevant to how much we will charge for particular assignment.
We visited the property the next day and despite the state it was in were able to tell the client that we'd be able to finish the job in a single day with three of our experienced staff working on it. Using the safest green products available we were able to get the property into a pristine state with one day's hard work. The client was delighted and very grateful that we'd been able to complete the work without the use of unpleasant and possibly dangerous chemicals.
We carried out our cleaning as normal, starting from the top floor and working our way down with a thorough clean of each bedroom including all woodwork, inside wardrobes, windows and any fixtures and fittings, then completing by a full hoover of all cobwebs and carpets/floors. We then gave the bathroom a full deep clean as this was badly neglected for a long time after 2 hours we finally complete the bathroom including tiles, woodwork, window shower, radiator and toilet. The toilet was black inside but with a good soak and some hard labour we managed to get the bathroom fully cleaned, smelling fresh and with a sparkle. We then followed downstairs and again gave the kitchen a complete makeover and with the echo friendly cleaning products the property was left smelling amazing and fresh as it should.
Related Posts